get weird. have fun. 21 robots.
A robot. [material/medium]. --seed 43770
New to prompting?
Midjourney documentation was recently updated. We love the new docs and we're excited to explore them for anything we've missed.
We are always inspired by @Tina_Tiresome's ongoing #promptandexplore series on Instagram. Her visual guides are a perfect primer for people who love visual guides! Take a look for more inspiration and prompting guidance.
---
Humor is the Universal Language
We think a lot of stuff is funny—robots made of pasta, for example. Hilarious. AI tools like Midjourney are great for exploring the ridiculous part of your mind that doesn't see the light of day (…and maybe shouldn't).
We put together this visual guide to demonstrate how you can use made-up stuff like robots made of spaghetti to explore your mind and connect with others. Does your personal brand allow you to express your humor? If it doesn't, how can you make room for the universal language?
Paid section at the end is an early demonstration of how-to image prompt in Midjourney and explores one methodology in the iterative process of image prompting.
/imagine:
A robot. [Medium/Material]. —seed 43770
We love Tina's systemic approach to prompt sharing and exploration, and we applied some of that same love here.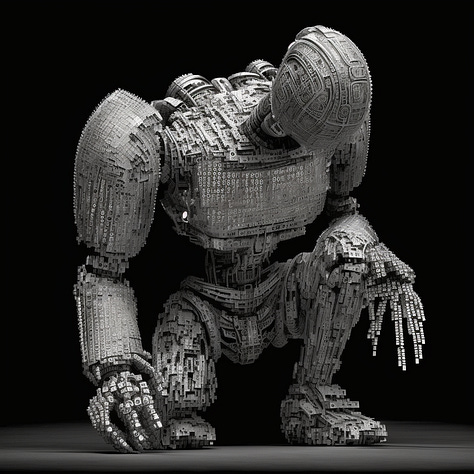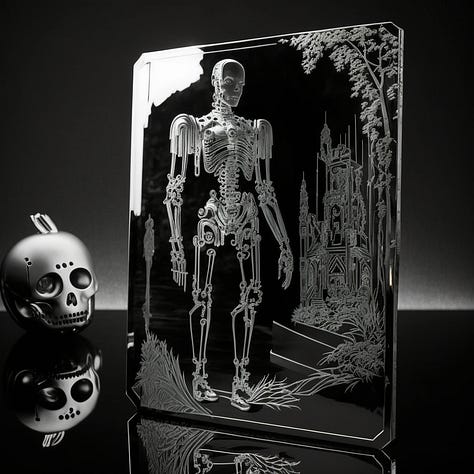 ∞ possibilities | image prompting.
This post is for paid subscribers